Laura R. Cannistraci, DDS
I feel blessed to have chosen orthodontics as my profession. I am fortunate to say that after over twenty years of practicing orthodontics that there is no other profession I would prefer. I love orthodontics and what it does for my patients. I treat children like they are my own and I enjoy watching them grow. Adults from all over the metropolitan area travel to see me because of my devotion to outstanding care and my experience. Patient care comes before all other concerns. I make a point of not over booking my schedule so that I can spend more time with each patient.
I take great pleasure in seeing the positive emotional and social benefits of a beautiful smile. The excitement and happiness that patients share when we remove their braces is very rewarding. Orthodontics is a happy experience for my patients and I am proud that I make a real positive change in their lives.
Education and Continuing Education
Bachelor of Science in Biology and Biochemistry - Manhattanville College, Summa cum Laude
Doctorate of Dental Surgery - Columbia University School of Dental and Oral Surgery
General Practice Residency - Westchester County Medical Center
Orthodontic Certification - Montefiore/Albert Einstein College of Medicine
Continuing education is a critical step in providing excellent orthodontic care. I have seen orthodontics evolve over the 24 years I've been in practice and the development of new techniques and appliances has reinforced my early treatment philosophy of preventing the extraction of permanent teeth. My patients deserve the very best care possible, and continuing education gives me the opportunity to provide them with that.
Professional Affiliations
American Association of Orthodontists
Northeastern Society of Orthodontics
American Dental Association
New York State Dental Society
Ninth District Dental Society
Northern Westchester Study Club
Outside the Office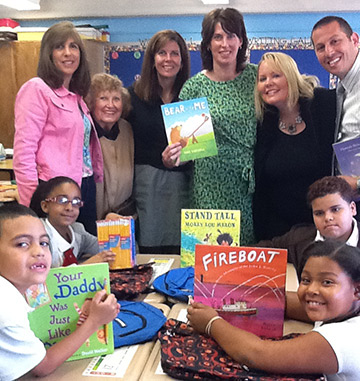 I am a native of Westchester County, NY and currently reside in Armonk, NY. My husband, Christopher, and I have three children, Theresa, Terence, and Camille, and as a family we love music, tennis, and boating on Candlewood Lake. I am passionate about my husband, my three children, my family, friends, my community, and my practice. I want to set an example of good character and kindness so that my children learn that kindness should be their hallmark.
In addition to my commitment to my family and my practice, I am also committed to my community. I believe it is so important to help improve the lives of children less fortunate. In addition to many area fundraisers and events, I am also involved in my church community of St. Patrick's in Armonk, NY.